The National Day holiday rushed in. The "alien friends" had long been unable to hold out on their hiking plans. Outdoor sports can not be distinguished by excellent equipment. What kind of equipment can cope with all kinds of weather without increasing the burden? Recently, the flagship Marmot Beijing flagship store of the top outdoor brands from the United States officially opened its doors, presenting outdoor enthusiasts with classic outdoor equipment and new products for the 2012 Fall Winter collection.

Down series: sleeping bag and down jacket

Down is Marmot's DAN. Since its inception in 1974, Marmot has made first-rate down coats, down vests and down sleeping bags. Until now, Marmot is still using certified top goose down, whether it is a global mountaineer or outdoor enthusiasts who trust and rely on warm and comfortable Marmot down products, and sometimes even can be used to save life equipment one. Down quality is very important, and its quality depends on the bulkiness and durability of the down. As the earliest brand to develop 900 fluffy down products, the main feature of Marmot down sleeping bags is ultra-light design, easy to carry, waterproof, comfortable and durable, combined with Pertex top fabric and Insotect technology to maximize the warmth.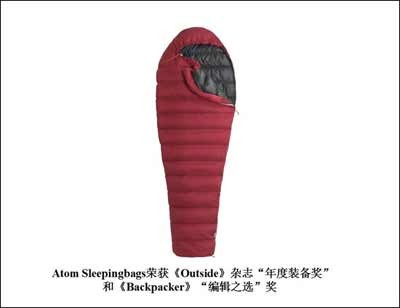 MemBrain is Marmot's exclusive waterproof fabric technology, waterproof index 20,000, breathability index 25000, waterproof and breathable functionality is very strong, is the world's lightest fabric, is widely used in Marmot shell series. The new 650 canopy down coat with MemBrain waterproof and breathable fabric features a wear-resistant splicing treatment at the shoulders and sleeves, which effectively reduces the friction on the fabric and prolongs the use time. The hat can be disassembled for ease of use. The chest pocket has a glue-proof, waterproof zipper, and the warmer handbag has a zipper to keep things safe. Laced and woven fabrics are used at the collar to keep the chin and neck warm. Angel Wings shoulder system ensures that the wearer is more casual and comfortable when exercising outdoors, and will not be affected by heavy equipment. Slim fit designs for women do not make them look bloated because they wear down jackets.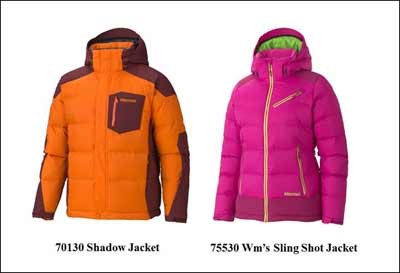 Pertex fabric is lighter, finer, and silky. Its density is more than 40% higher than that of nylon, and it is more flexible and tough. Marmot's ultra-light and durable Pertex 900's 900 canopy down coat, which is only 221g, can be packed into a hand bag after compression, instantly reducing your equipment's burden, and it will not reduce the warmth. Chest pockets and drop pockets are zippered, Angel Wings shoulder system will ensure you move freely.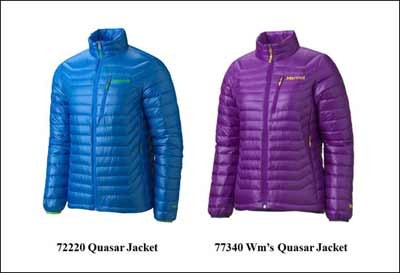 Jackets (Jacket) Series

For different seasons and outdoor activities, Marmot Jackets are widely used in the world's latest technology fabrics, materials and production technology, such as the latest "Gore-Tex" fabric, super waterproof breathable MemBrain fabric, the world's lightest 2.5 layer waterproof breathable MemBrainStrata fabric , DriClime materials, protein active enzyme PreCip pressed fabrics, etc.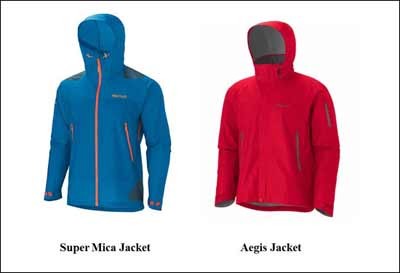 MemBrainStrata is a lightweight waterproof breathable technology developed by Marmot. With a unique layering technique, water pressure resistance of 20,000mm and air permeability of 20,000gr can be achieved. Because it does not require inner and outer waterproof clothing like other three-layer structures, it can achieve light weight. The unique material inside makes it possible to increase the durability and avoid the discomfort of the skin due to moisture. The back also has a design that can't be ignored. After repeated friction tests, the MemBrainStrata is nearly 5 times stronger than the traditional MemBrain. Compared to other 2.5-layer products on the market, the Marmot 2.5 layer film has twice the breathability, and has better ductility and a softer feel.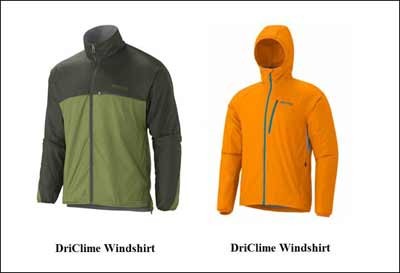 Marmot also has a signature jacket that is loved by domestic donkeys as "Sorreen", the DriClime jacket. The reason why it is known as the magic garment is, on the one hand, that it can be used flexibly with other garments: DriClime with shell clothing can be worn as a wicking underwear next to the skin, or as a middle layer to keep warm with other clothing, or individually as a lightweight One set is suitable for wearing during sweaty sports; on the other hand, it combines DriClime three-dimensional sweat-pulling warp-knitted warp-knitted fabric with a windproof and high-breathable shell, which is both windproof and warm-keeping, which is unique to Marmot. A concept that is suitable for multiple seasons in spring, summer, and autumn and a variety of outdoor environments; it is also made from recycled environmentally friendly materials. What makes people happy is that the clothing weighs only 249 grams. The packed volume can be tucked into a pocket or top pocket. This dress is not quite as good as many colorful outdoor clothes on the market, but as a functional clothing, it performs quite well. In 2008, he won the highest honor in the clothing test. The editors of the US "BACKPACKER" magazine chose the gold medal and the editor chose the green prize.


You may want a chopping knife if you want to mince the garlic, but it takes lots of time. In this case, a garlice press saves your time and we find it creates intenser flavor than a traditional chopping knife. Garlic Press or Garlic Crusher, is a kitchen tool used to crush garlic cloves efficiently by forcing them through a grid of small holes. Some presses also have a device with a matching grid of blunt pins to clean out the holes. This useful kitchen cutting tool presents a convenient alternative to mincing garlic with a knife, especially because a clove of garlic can be passed through a sturdy press without even removing its peel.



Garlic Slicer,Garlic Crusher,Garlic Press,Garlic Cutter

V-Boom's Industrial Co.Ltd , https://www.v-booms.com